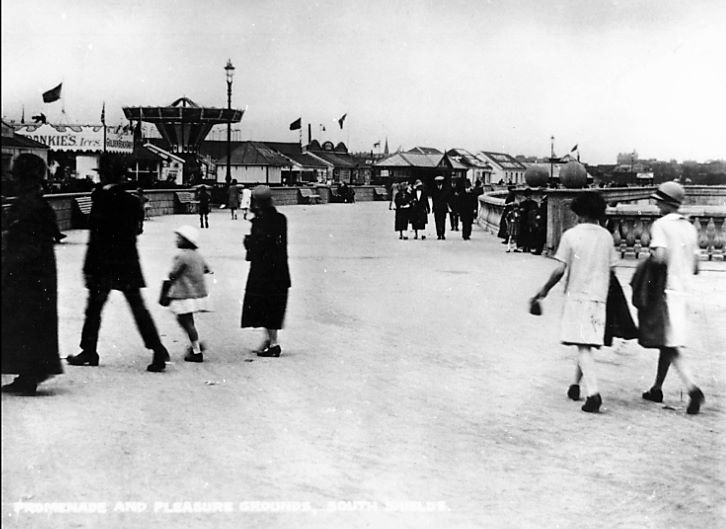 It all started in 1905 with a small shack on South Shields beach!
Our first venture was a small shack on South shields beach, just in front of where our Seafood Temple is situated today! This gradually became bigger and bigger and ended up seating 300 people. From then we opened another couple of sites in South Shields in Barrington Street and one near South Shields Littlehaven beach. The latter site was a 350 seat restaurant, which housed a small palm court orchestra. It was used by the Royal Marines during WW2 as a base, and was later bombed. It was rebuilt after the war, albeit a smaller version at a modest 100 seats.
We also moved into a site on Ocean road in 1926, the same site in which we are still operating over 90 years later! Gradually we acquired the buildings adjacent and expanded into what it is today.
During this time, five generations of the Colman Family have worked in the business and in 2017, the family opened Colmans Seafood Temple. Built in the local landmark known as 'Ghandis Temple' initially built in 1931 – an old bandstand on South Shields Beach.