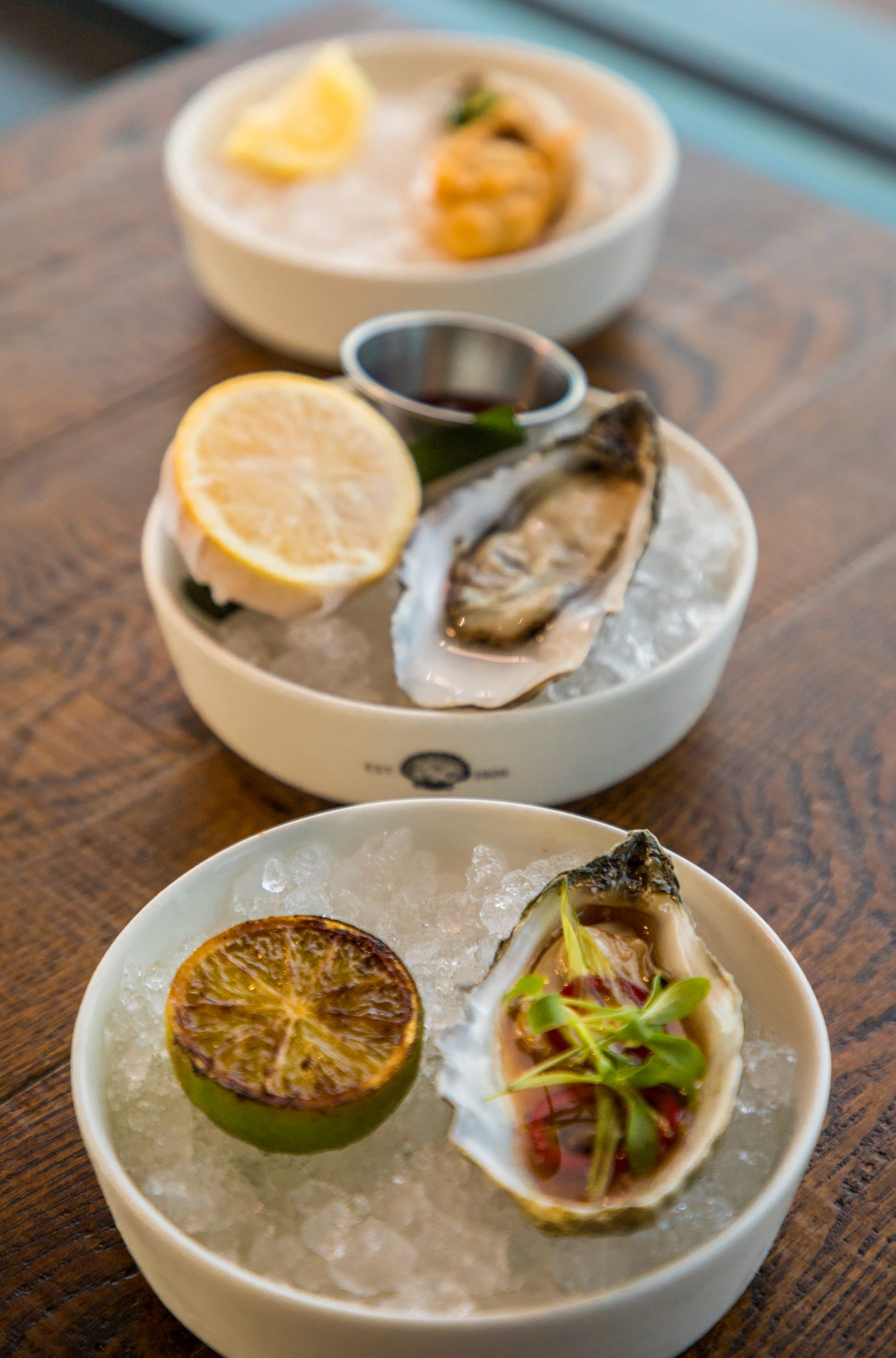 Situated in the bandstand itself, our bar offers panoramic views of our beautiful coast, it's the perfect place to enjoy a glass of bubbly and some local Lindifarne oysters!
All of our cocktails are made by our trained mixologist and are on hand to create your perfect drink. We have a selection of the finest wines and an extensive spirit collection too! Our bar is ideal for a small bite to eat, a celebration with friends or just to enjoy a coffee and watch the world go by!
The Lindisfarne Oyster Farm lies on the site of the oyster beds established by the Monks of Lindisfarne Priory.
Rev James Raine recorded evidence in "History and Antiquities of North Durham" to suggest that the oyster beds were originally founded in 1381, when the Monks bought an oyster filled boat from a Scotsman for 100 shillings. He deduced that prior to that date there were no local oysters and theorised that the very purchase started off the Monks own oyster farm.
In 1881, the land belonged to Lord Tankerville, who employed a man called Thomas Bowey to manage the rediscovered oyster beds.
In 1953 John Sutherland started farming at Ross, between Bamburgh and Holy Island. He and his wife Heather started farming oysters in 1989 after he noticed oyster shells at a low tide.

In 2003 Christopher and Helen Sutherland took over Lindisfarne Oysters, which remains a family run business.